We will have a surprise for you in the next month! We will integrate two major component for Joomla are JomSocial and Kunena in to the our template. BT Travel is a best solution for the social networks and communication Joomla website.
Here are some screenshots of what you can expect next month.
BT Login module with JomSocial component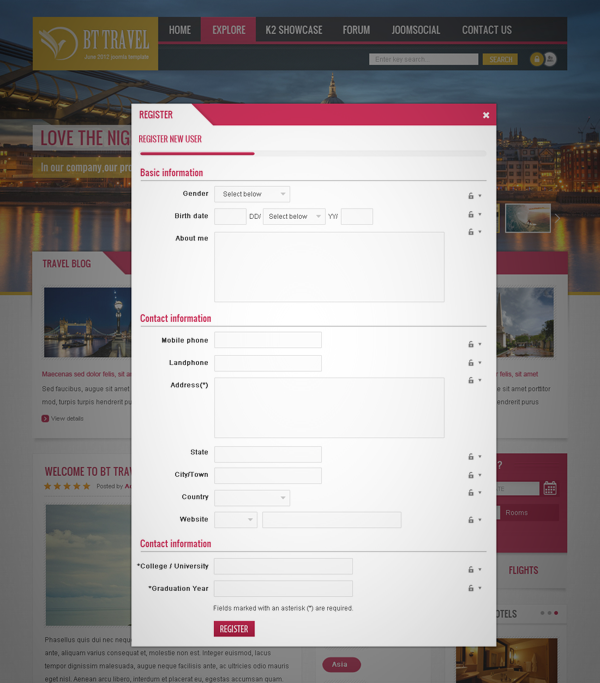 JomSocial component home page

JomSocial profile page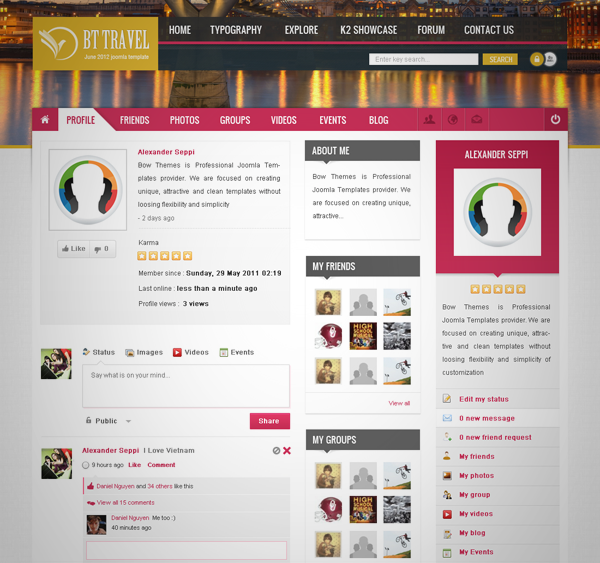 Kunena homepage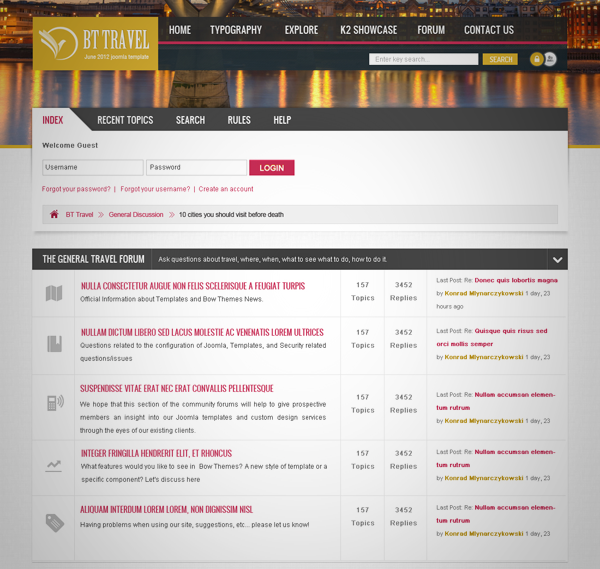 Thank you for viewing and any comments would be welcome !