Dear Bowthemes members,
To bring you along best services, we haveupdated our official website's interface with modern design and user-friendly features.
Design - Homepage
Homepage is equipped with an awesome product slider for the latest template. Amazing effects of the slider will show fully screenshots of live template demo and essential pages for special features. You can easily follow the brand new template.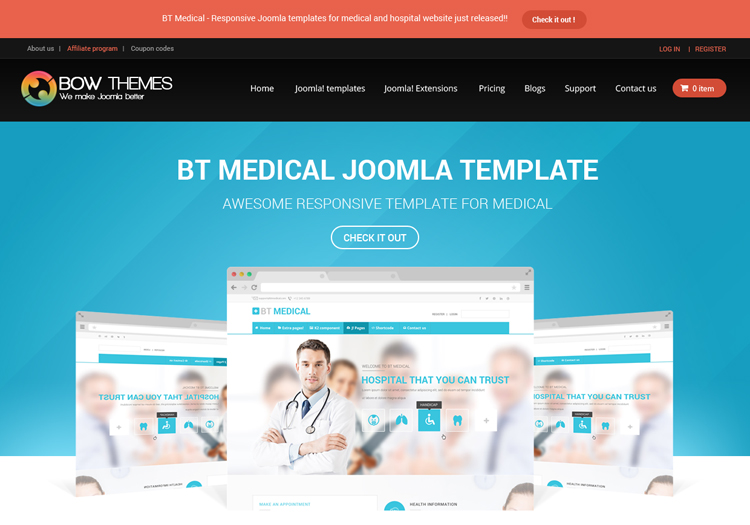 Products showcase
At template and extension showcase page, the new interface helps users visually view andsearch Bowthemes productsby keywords, sorts, compatible versions and tags.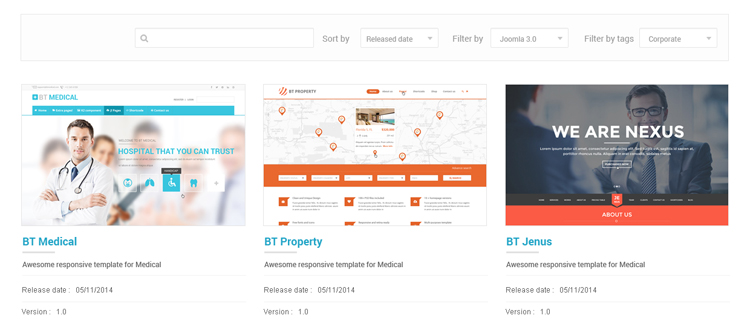 My Profiles pages
Also, users follow and manage membership packages at new "My Profiles" page perfectly.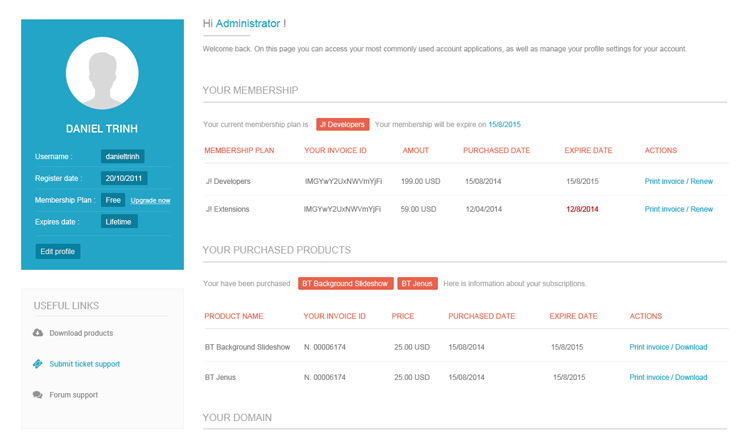 New features - Social Log-in
Log-in and registration is effortless with social accounts integration. Therefore, you flawlessly registered and buy/download templates and extensions by only one click. Just sign in your social account and that's done.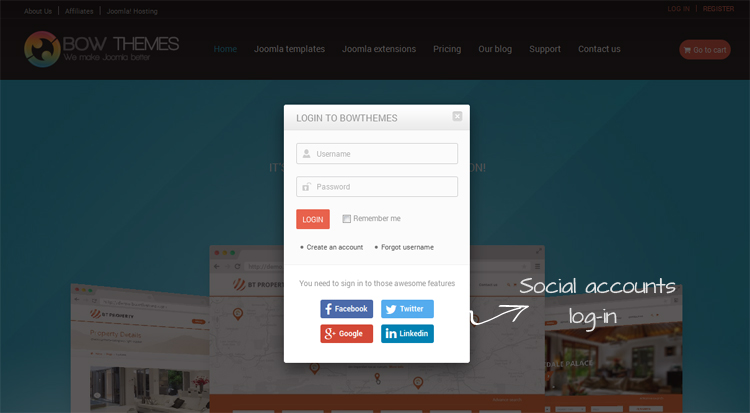 New blog section - Joomla tutorials
The blog column - "Expert Advices"has been released with a tutorial collection of Bowthemes experts and other useful websites. It will support members manage, use and upgrade Joomla websites effectively.
Let's see and enjoy these big benefits.
Bowthemes team.