Bowthemes wish you and your family a healthy, wealthy and prosperous this Lunar New Year. Thank you for your business in. We are grateful for good customers like you, who make our work satisfying and enjoyable. We look forward to working with you in and contributing to your success.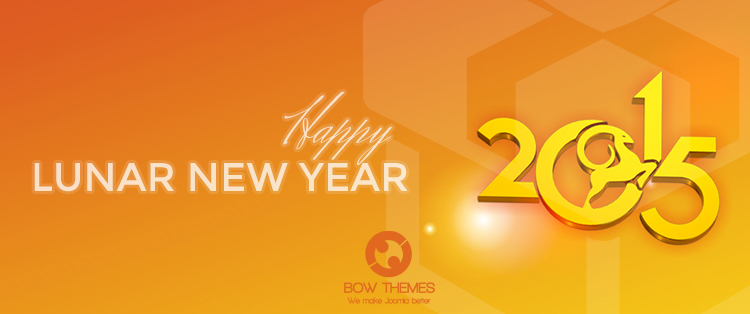 Our Lunar New Year is just around the corner and we are going to celebrate Tet festival from Feb 15th to Feb 23rd. So we could not support you via chat box but we will keep supporting via email, ticket desk and forum. As you may know, our support team will not work full time on Holidays. For complicated requests, support staffs may not accomplish them on time. We will arrange these requests after we come back from this long holiday. Bowthemes team will try our best to serve you needs. And if needed, don't forget provide us with the temporary access (Joomla admin account, FTP account…), so we can support you soon.
Also we are so glad to know that our products and services contribute to your wonderful thousands of website. We also give you a "Thank you" for your support during through two fantastic gifts:
Get 50% extra validity time
From
Feb 13th
to
Feb 28th
, if you buy one of our membership packages, you can get 50% extra validity time (
50% extra support time
,
upgrade and download more Joomla products
(templates or/and extensions) while the price is stable).
Download Free Joomla template
Download
BT Arise Free Version 2.0
with amazing features being updated such as Responsiveness, Joomla 3.x compatibility, and Joomshopping, BT Simple Slideshow, BT Social Connect Integration…
It's time to download amazing templates and extensions with long-term VIP support.
Happy Lunar New Year!